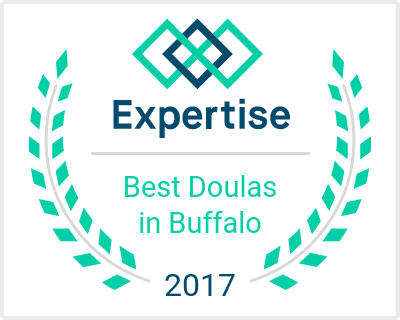 See why we ARE The Experts and check out our links on the Home Page!
Maternity Doula Services:
Bee Maternal Doula Services Packages:
Gold Standard Care Package
2 Prenatal Visits
Unlimited phone/email/text support leading up to your birth
24/7 On Call Service During Your Due Date Range (4 weeks)
Continuous Labor Support, as well as 1 Postpartum follow up visit.
800
Platinum Care Package
For the mom that wants it all. This is an amazing package for first timers or moms that already know that they need the extra support.
This support package includes:
2-3 Prenatal Visits
1 Private Childbirth Education Class
1 Private Breastfeeding
Unlimited Phone/Text/E-Mail Support
10 Hours Postpartum Doula Services to be used within 1 month of the Birthday
24/7 On Call Service During Your Due Date Range (4 weeks) Continuous Labor Support
Discounts on Photography, Clothing, Chiropractic Care and Massage. Ask for more information.
1200
Doula For A Day
1 Prenatal Visit
24/7 On Call Service During Your Due Date Range (4 Weeks)
Continuous Labor Support
1 Postpartum Follow Up Phone Call
*not for 1st time moms or VBACS based on open schedule and availability
500
Sleep Tight Overnight Care
3 nights, 8 Hours each, of Postpartum Doula care.
Doula will care for your baby, bringing them to you for feedings, or bottle feeding them
herself, so you are able to sleep and recuperate for 3 full nights.
*contracts are always able to be extended and customized to your needs.
600
Postpartum Doula Care
Non-judgmental emotional, educational, and physical support for the postpartum
mother, newborn, and family are just some of what we accomplish with our care.
Our main focus being on all aspect of the mother's recovery, and the newborns
adjustment into the world. We provide support in breast feeding basics, formula
feeding, postpartum emotional and physical recovery, sleep guidance, infant care, as
well as meal preparation, light housework, and anything else you may be needing to
make this transition as smooth and confidence building as possible. We are well
versed in all spectrums of "parenting styles" and will assist in finding the right path
for your unique family.
Postpartum Doula Care
Aiding Mother's Recovery From Birth
Breastfeeding or Bottle Feeding Support
Sleep Guidance
Newborn Care
Non-judgmental support in all Parenting Philosophies, and helping you find with works for YOUR family
Sibling Care
Meal Preparation
Light House Keeping
*Please ask for larger hour package pricing.
25 Per Hour/4 Hour Per Day 3 day Minimum.

Placenta Encapsulation
Traditional Chinese Medicine has been using the placenta for centuries. We use the
TCM method of encapsulation including steaming, dehydrating, and then
encapsulating to insure the optimum results for all of our clients. You will be given a
Bee Maternal transportation kit for your use to for your placenta after birth,
including instructions and everything you will need to insure the safest
transportation home. We will then come to your home, using the highest safety,
standards including blood born pathogen certification, for about 2 hours, for 2 days.
Being trained postpartum doulas as well, you can expect help in any aspect of
postpartum care while we are at your home! Feel free to be as involved, or not
involved at all in the process as you wish! Benefits of placenta encapsulation include
but are not limited to:
- Increased milk production
    -Improvement in postpartum mood
    -Restoration and balance of post birth hormones
    -Improvement in general recovery from birth
Placenta Encapsulation with a Postpartum Placenta Specialist
TCM Method of encapsulation, including your pills and 4 oz. placenta tincture.
Done in your home with a trained Postpartum Doula and Placenta Specialist to also help in basic Postpartum care while your placenta is being processed.
Transportation and spill kits for your placenta from hospital or birth center to your home will be provided, as well as detailed instructions.
200 *
please ask about adding a placenta print or salve!